November 25, 2020
The Government has laid the Agricultural Products, Food and Drink (Amendment etc) (EU Exit) Regulations 2020 before Parliament. The legislation sets out new rules and logos for the UK's Geographical Indicator (GI) schemes to protect the geographical names of food, drink and agricultural products after the end of the Brexit transition period on 1 January 2021.
The Department for Environment, Food and Rural Affairs (Defra) will manage the UK schemes, maintain the registers of protected product names and process new applications.
The UK schemes will protect the geographical names of: food, drink and agricultural products (including beer, cider and perry); spirit drinks; wine; and atomised wine.
The new UK schemes will use the following designations and logos: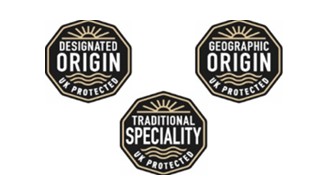 protected designation of origin (PDO);
protected geographical indication (PGI); and
traditional speciality guaranteed (TSG).
The UK GI schemes will replace the EU's schemes on 1 January 2021, as the transition period ends.
The new legislation:
provides the legal framework in England, Scotland and Wales to administer and enforce the GI schemes;
ensures continued protection of existing UK-origin GIs and non-UK GIs agreed through trade agreements;
establishes the new UK logos in law and ensure EU GI logos are no longer required on GB products; and
simplifies the application process.
Registered producers of British food, drink and agricultural GI products that are required to use the logos will have until 1 January 2024 to change packaging to display the new UK GI logos. Defra has also published guidance on the new rules.
All UK products currently protected under the EU's GI schemes will continue to be protected in the UK and the EU after the end of the transition period.
The Government is also currently working to expand and increase the number of GI protections through Free Trade Agreements. The recently announced UK-Japan Comprehensive Economic Partnership Agreement will offer new protection for some UK goods, increasing GIs from seven under the terms of the EU-Japan deal to potentially over 70 under this new agreement, which would lead to improved recognition of key UK brands in the Japanese market. To read the Government's press release in full, click here. To access the guidance, click here. To access the legislation, click here.