Training contract applications 2026
We're a law firm that specialises in media, technology and IP. We help you realise the value of your ideas in a digital age. The digital world creates new legal challenges every day, and we pride ourselves on being ready for them.
What it's like to work here
"If you're into this area it doesn't get much better – we work with the best clients doing cutting edge, high-profile work. You're given responsibility as soon as you're comfortable with it. A lot of what we do is more commercial than outright legal work – you really get to know/advise/negotiate on the practicalities of clients' businesses." Trainee, 2019
"High-profile international clients and incredibly interesting work underpinned by fantastic subject matter. You can work on a deal one week and see the end result, being a film or TV programme, winning awards the following year." Junior Lawyer, 2019
Get an independent view of working at Wiggin from Legal Cheek.
What you can expect from your training
Do trainees have a choice of what seats they do?
All our trainees complete a seat in litigation but you may be able to indicate a preference towards our other teams for the remaining seats. Usually, trainees will complete a commercial seat with our content distribution, sports or film & TV teams alongside a seat in intellectual property and corporate. Seats will be spread across our Cheltenham and London offices.
Will I have to do a secondment?
Not all our trainees will be seconded but we do have ad hoc client secondments and many of our partners have undertaken secondments in their time at Wiggin. We believe these placements give our people a genuine insight into the client view and are a great opportunity for those that complete them.
How many trainees stay on with the firm once their training contract is complete?
Our aim is always to retain as many trainees as possible – we have historically retained 90%+ of our qualifying trainees but are unable to guarantee a position for all our trainees from the outset.
What academic criteria do I need to meet?
A 2:1 or above in your chosen degree subjects.
Can I apply if I haven't studied law?
Yes! We welcome applications from non-law graduates.
Candidate profile
We strive to build the very best legal and support teams, made up of people from a range of backgrounds, who are nurtured and developed in an inclusive environment that allows them to express who they are.
We aren't expecting our trainees to arrive as fully-formed lawyers. We're looking for people who are open, keen to learn, driven and have a passion for the sectors we work in.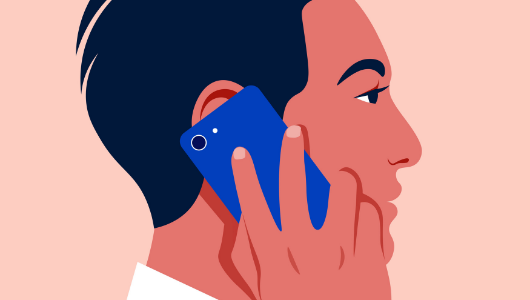 First year trainee salary: £46,000
Second year trainee salary: £49,200
Newly qualified salary: £79,000
Solicitors Qualifying Examinations (SQE1&2 and SQE Plus) / Postgraduate Diploma in Law (PGDL) : Wiggin will pay for SQE and PGDL fees, as well as a £7,000 grant for each, for applicable candidates on a prospective basis.
Other benefits: Trainees have access to a competitive benefits package, including 25 days holiday (plus bank holidays), group personal pension, permanent health insurance, life cover, holiday buy scheme and cycle scheme.
The application process
We ask our future trainees to complete an application form, attend an interview and an assessment day. The assessment day is usually the final stage of our trainee selection process and is held at our London office.
As we receive a lot of applications, it is unfortunately not possible to interview every candidate or offer feedback should you not be selected for an interview. If you attend one of our assessment centres, we will give feedback on your application if requested.
Candidates need to have completed and passed applicable post graduate qualifications (LPC/GDL) or (SQE/PGDL) before starting their training contract.
September 2026 intake
Applications will open on Tuesday 2 January 2024 and close on Friday 31 May 2024. Video Interviews will take place week commencing 17th June 2024, with the Assessment Day taking place in our London office on Tuesday 9 July 2024.