INCOPRO
INCOPRO provides brands with bespoke technology to protect their intellectual property. The INCOPRO LEGAL NETWORK assists globally with specialist legal support.
Wiggin set up INCOPRO to track and enforce against IP infringement, working alongside Wiggin's expert team of IP lawyers. Incopro provides bespoke technology and expert intelligence to protect the value of leading brands and content companies. Its analysis and clustering technology delivers a near real-time view of the infringing environment.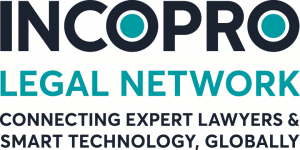 Wiggin and INCOPRO have gone on to develop the INCOPRO Legal Network, gathering together the best IP law firms in key territories around the world, ensuring IP businesses can secure expert advice on a global basis.
Visit the INCOPRO website.